Of all the flavors, red velvet is one of the most common. Continue reading to find on how make cake in home, red velvet cake recipe with cheese cream frosting.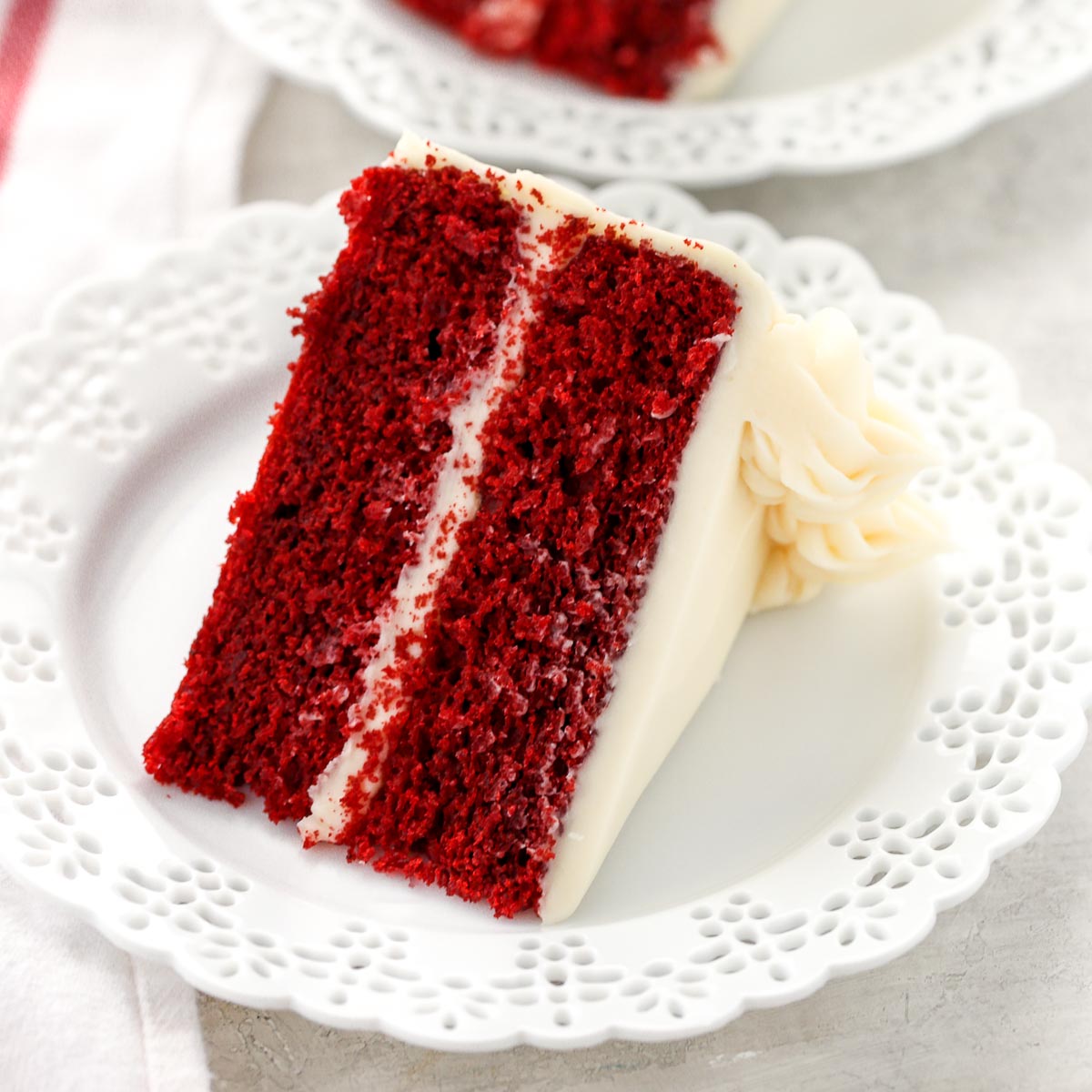 Ingredients needed for cake:
Two and a half cups of all-purpose flour
One forth cup of corn starch
Two table spoons of unsweetened cocoa powder
One tea spoon of baking soda
Three fourth teaspoon salt
Half cup unsalted butter at room temperature
Two and one eight cups of granulated sugar
One cup of vegetable of canola oil
One and one fourth tea spoon pf distilled wine vinegar
Two to three table spoons of red food coloring
One cup of buttermilk
Ingredients needed for cream cheese frosting:
16 oz full fat block cream cheese) that is not spread at room temperature
225g of unsalted butter at room temperature
4 cups of powdered sugar
Two teaspoons of vanilla extract
Pinch of salt
Have a look on how make cake in home, red velvet recipe.
Preheat the oven to 350 degrees Fahrenheit or 180 degrees Celsius before beginning to produce the cake. Grease the four corners of the bottle and line with parchment paper. In a medium mixing dish, combine all-purpose flour, cornstarch, cocoa powder, baking soda, and salt. Let them aside for now.
Next, beat the butter and sugar together on medium speed for around 5 minutes, or until light and fluffy. Then, apply some oil and then, one at a time, add the eggs, mixing well after each addition. Once all is well blended, stir in the vanilla and vinegar until well combined. Then, gradually apply red food coloring before you achieve the perfect hue.
Next, add half of the dry ingredients and mix on low speed until fully mixed. Mix in the buttermilk before adding the remainder of the ingredients. And sure, not to over-mix.
Next, divide the batter equally among the prepared pans and bake for at least 30 to 35 minutes, or until a toothpick inserted comes out clean and clear. Enable the cake to cool on the pan until it is cool enough to touch, then remove from the pan and cool on a wire rack.
To make a frosting, cream butter and cream cheese together on medium high speed until creamy and fluffy, around 1 to 2 minutes. Add two tablespoons of sugar at a time, beating thoroughly after each addition until the mixture is smooth.
Later, apply the vanilla extract and salt and continue to beat until the frosting is smooth and fluffy. Assemble the frosting between the cake layers and decorate as desired.